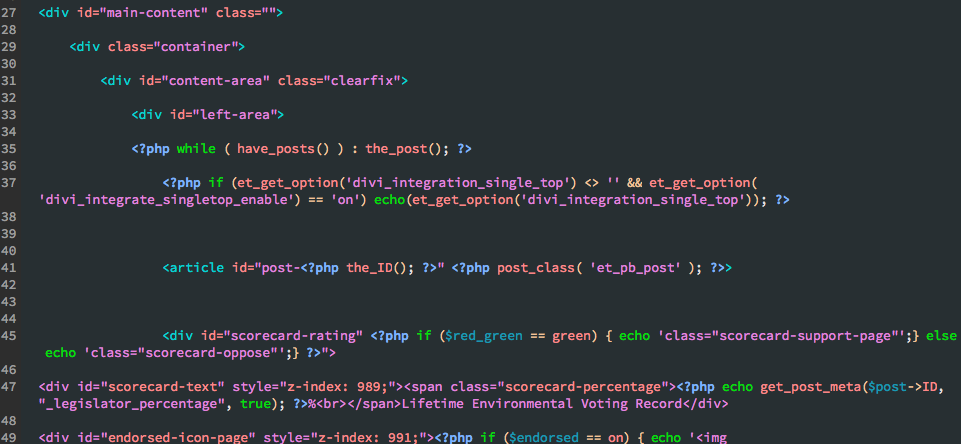 You know the old sayings…
 The web site is mightier than the sword.
 When the going gets tough, the tough build a new web site.
 There's no place like your home page.
Those might be a little different than you remember, and that's because we want you to look at OnSight's work in a new way: digitally.
While OnSight has offered creative services for years, our creative team has recently kicked it into high-gear, designing and building new and innovative online homes for a number of our clients. Below, we've highlighted a few to show you how we're helping our clients tackle issues with new solutions, fresh design, and innovative web sites.
Since "fortune favors the bold web designer," we aim to evolve as quickly as the new technologies and trends in our industry. Let us know if you have a bold new idea for your website, and we'll help you make that happen.
Keep Colorado Local
Out-of-state corporations want to change the way we do business in Colorado by allowing chain stores to sell alcohol. Their goal is to boost profits, and what they won't tell you, is that the effort will send money out of our communities, force hundreds of small businesses to close, curtail Colorado's thriving craft industries, undermine safety, and give underage kids more access to alcohol.
As you can imagine, Coloradans won't take that kind of thing laying down, and so a group of locally owned and independent businesses formed a coalition called Keep Colorado Local. In order to help this coalition share their message and gain new members, we knew we had to build a unique and dynamic system. The Keep Colorado Local web site not only informs supporters, allowing them get active and share our message, but also gives coalition members access to resources and communications tools.
As this coalition continues to grow and create new innovative ways to preserve Colorado's unique business climate, our web site will be the dynamic online home for these efforts.
The Outdoors Summit
Kids today spend half as much time outdoors as their parents did. Colorado may boast the nation's healthiest adult population, but its youth obesity rate is rising rapidly. Barriers like time, transportation, money, access, and lack of interest keep kids from getting outside and developing the lifelong passion for the great outdoors that is vital for the well being of Colorado citizens, our wildlife, and our way of life.
Changing this trend is no small undertaking, and that's why Governor Hickenlooper, the Colorado Department of Natural Resources, and Great Outdoors Colorado teamed up to tackle this head on. OnSight worked with these entities to develop the strategy, messaging, and of course, the online hub for the announcement of these new initiatives, which synthesized into the Outdoors Summit. In June, OnSight helped organize the Outdoors Summit, an unprecedented gathering of national and state leaders, advocates and visionaries focused on connecting Coloradans, especially our kids, with the outdoors.
Our creative team developed the logo, web site, and conference materials to promote and brand this unprecedented day-long summit.
Perlmutter for Colorado
OnSight is proud to work with the hardest working man in Congress, and this spring, we took on the overhaul of Ed Perlmutter's campaign web site. The new Perlmutter for Colorado site is now mobile and social-friendly — critical components for any modern campaign — and features new interactive tools that allow supporters to learn more about Ed and get engaged in his campaign by volunteering, sharing testimonials, and donating.