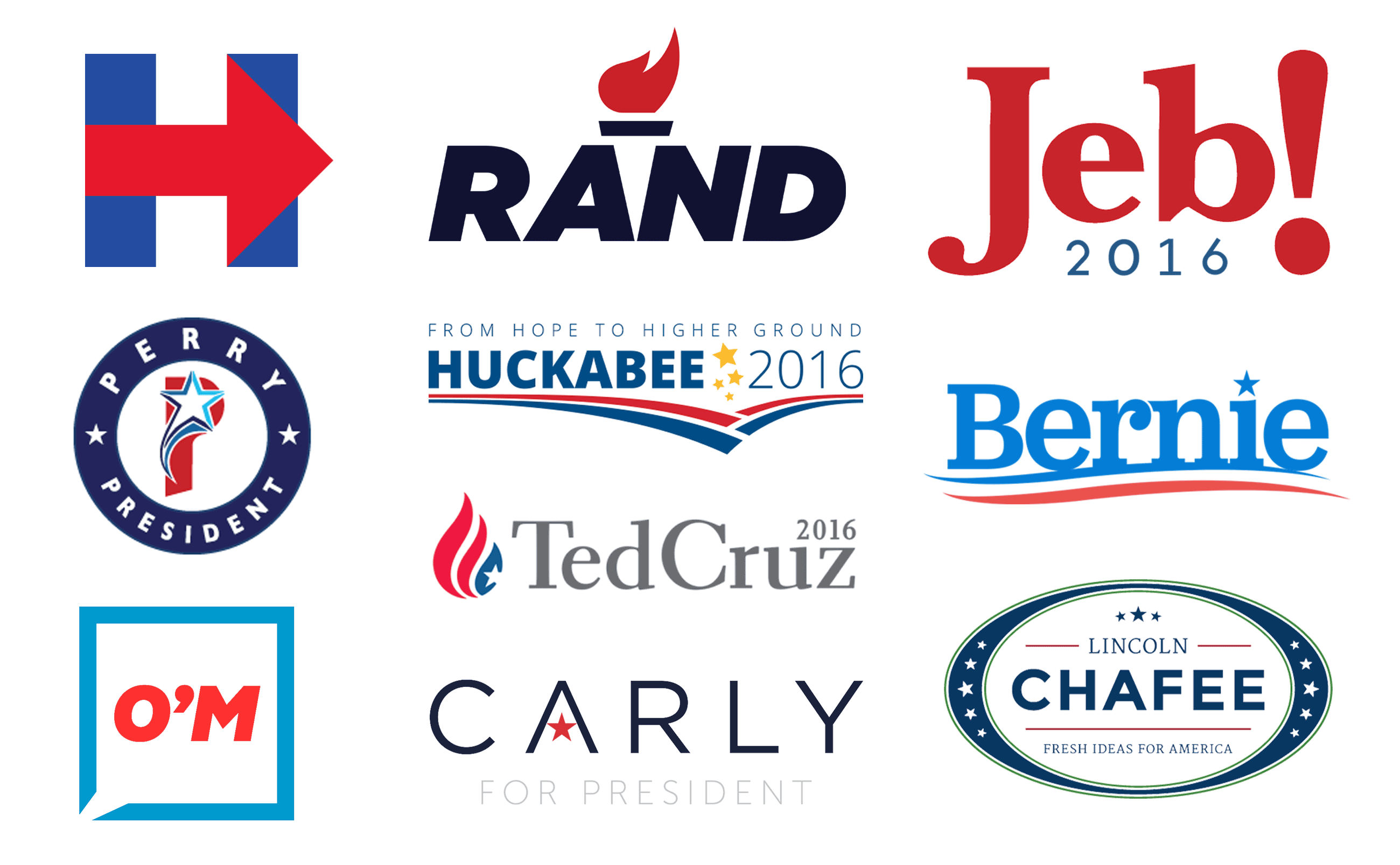 From Jeb! to Hillary, this campaign season is bringing us a crop of new campaign logos to admire and to scorn.
Bright colors, corporate vibes, and a trend towards first-name-only branding define the direction of this batch.
The flexible graphic identity from Obama's 2008 campaign is now regarded as archetypal political design. The combination of a bright primary-color palette, the sunrise O and bold typography implied a confident candidate with a clear vision for the future. Whether President Obama could ever live up to this image, his campaign's savvy and powerful use of design set the bar for today's presidential candidates. While none of 2016's campaigns rise to the level of Obama 2008, some intriguing ideas and shared visual themes have emerged from the field.