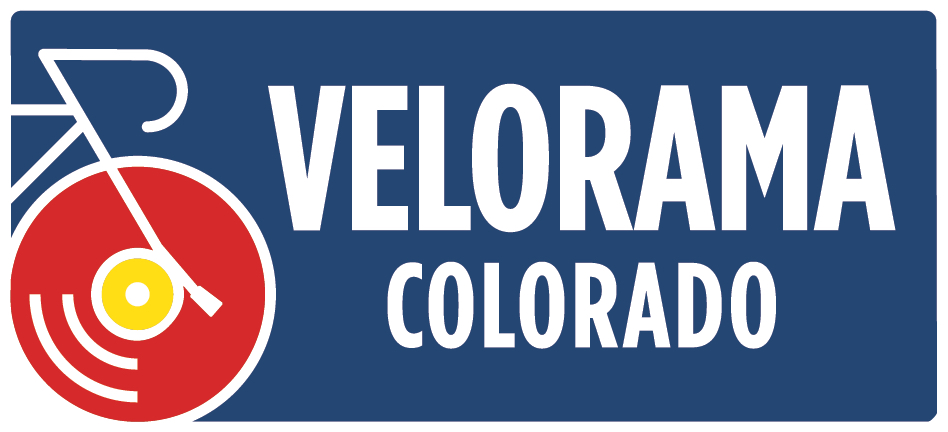 The RiNo Art District will serve as the stage this August for "Velorama Colorado," an entertainment experience that will be part bike race and celebration of bicycle culture, part music festival, part craft-goods marketplace, and entirely entertaining, RPM Events Group announced today.
"With Velorama Colorado, we are re-imagining bike racing as the centerpiece of a large-scale community event," said David Koff, CEO of RPM Events Group. "By locating the festival in the RiNo Art District and adding the right musical acts, a massive marketplace, criterium racing, ranging from the serious to the whimsical to the charitable, and local food and drink, we will broaden the appeal of an already wildly popular sport."From Aug. 11-13, Velorama Colorado will feature some of the world's bests cyclists racing in the Denver stages of the Colorado Classic; national music acts including Wilco and Death Cab for Cutie; and hundreds of vendors in a festival marketplace that includes a Bike Expo and is anchored by Denver Flea and the independent craft makers of beer, cider and wine in the RiNo Art District.
The innovative blend of bicycling, music and all-things-Colorado immediately attracted the attention of basketball Hall-of-Famer Bill Walton, an avid cyclist and music lover. "Denver and Colorado are innovators, whether it's celebrating what makes this place special, launching a new technology or re-inventing a bike race. I expect nothing but the same from Velorama Colorado," said Walton, who flew in for the announcement.
"Coloradans' love of cycling is matched — and maybe even exceeded — by their passion for great food, beer and music," said Gov. John Hickenlooper. "Velorama Colorado is the kind of creative approach that Colorado is known for in that it creates a winning combination of those passions that will benefit our state and communities for years to come."
The Colorado Classic will be held Aug. 10-13, with starts and finishes in Colorado Springs, Breckenridge, and Denver. Sanctioned by Union Cycliste Internationale and USA Cycling, the Colorado Classic will feature the sport's top squads.
Free live music and other festivities are planned for the exciting men's and women's start-and-finish areas in Colorado Springs and Breckenridge on Aug. 10 and Aug. 11, respectively.
The ticketed Velorama Colorado festival is planned around the race's Denver start-and-finish area, and will be headquartered in the RiNo Art District:
Friday night, Aug. 11: Women's criterium; music headliner Wilco; and festival marketplace.
Saturday, Aug.12: Stage 3 men's race (RiNo start/finish and Peak to Peak Hwy out-and-back); music headliner Death Cab for Cutie; and festival marketplace.
Sunday Aug. 13: Stage 4 of men's race (RiNo criterium and city circuit) and closing ceremonies; Family Music and Fun Day; and festival marketplace.
The marketplace includes a Bike Expo of nearly 150 exhibitors, festival merchandise; food from local merchants; areas for beer, wine and cider provided by the independent craft producers located in RiNo; and an expanded version of the Denver Flea with nearly 200 craft vendors.
"Teaming up with Velorama Colorado is a special opportunity for Denver Flea. Our missions couldn't be more aligned, as both of us are committed to enlivening places and building community while having fun doing it," said Denver Flea's Blake Adams. "I'm excited to combine a major bike race and amazing musicians with the region's finest artisan and emerging brands."
A limited number of early-bird daily Velorama Colorado tickets go on sale at www.VeloramaColorado.com for $25 each beginning at 10 a.m. on Friday, March 3. Once those tickets are gone, advanced daily tickets will be offered online for $35 each. Walk-up prices will be $45 per day. VIP packages are also available.
"Whether it's a general admission ticket or a VIP experience, a day at Velorama will be a great experience at a great price," said Koff.  "For less than the price of a concert ticket, you get a full day of music, food, beer, crafts and bike-centric fun — plus great views of the Colorado Classic."
Moreover, a portion of ticket sales will be donated to Bicycle Colorado, the RiNo Art District and other initiatives as part of RPM Event Group's mission to invest back in the community.
Velorama Colorado is bringing a new financial approach to pro bike racing in the United States.
"One of the challenges has been creating a business plan that is profitable and sustainable over the long run," said Koff. "By imagining an event that is more than a bike race and bringing a 'gate' to the sport, we are confident that we can build an annual event that is anchored in Colorado and gives back to the community in meaningful ways."
That approach was highlighted by Lindsey Hendershot, with the RiNo Art District: "This is the first major event of this scale to be held in RiNo. We love the mission to reinvent bike racing by bringing in additional creative partners from the neighborhood and to give back to the community," she said.
About RPM Events Group: The Colorado Classic and Velorama Colorado are being produced by RPM Events Group, which includes civic-minded investors with a vision of re-inventing cycling events that are sustainable and fun, while providing a long-term positive social and economic impact to citizens and communities.